Get Your Furnace Ready for Winter
Winter's around the corner, and we bet you're getting ready to cozy up! But here's a quick question: is your furnace up to the task? Don't get caught in the cold! At RayMoore Heating and Cooling, we're all about making sure your home stays warm and toasty, just the way you like it. That's why we're offering a special deal you won't want to miss: a full furnace checkup for only $49! Hurry, this offer is valid only until December 31, 2023.
Why Get a Furnace Checkup?
Look, no one likes surprises during winter, especially when it comes to heating. A furnace checkup is like a wellness check for your heating system. Our skilled technicians will look over every nook and cranny, making sure everything's in tip-top shape.
What's covered in the $49 checkup?
Inspecting and cleaning the furnace burner
Checking the thermostat settings
Examining the air filters
Tightening all electrical connections
A thorough safety check for peace of mind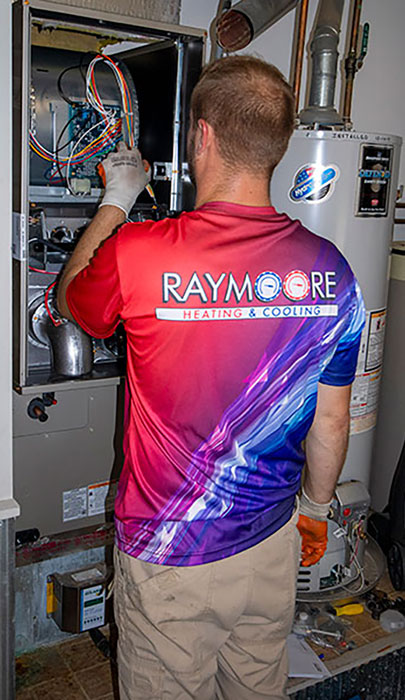 Here's the best part: if it turns out that your furnace needs to be replaced, don't sweat it. We've got your back! The $49 you spent on the checkup will be credited towards a new unit. Yup, you read that right! So not only do you get peace of mind knowing your furnace is ready for winter, but you'll also save money if you need a new one.
Why Choose RayMoore Heating and Cooling?
Here's what sets us apart:
Expert Technicians: Our team knows their stuff, period.
Fast Service: We won't keep you waiting. We understand that time is of the essence.
Transparent Pricing: No hidden fees. The price you see is the price you pay.
Book Now, Thank Us Later
Ready to make sure your furnace is winter-ready? Just fill out the form on this page or give us a call at (317) 418-2961. But don't wait too long, because this $49 furnace checkup offer expires on December 31, 2023. Trust us, your future warm and comfy self will thank you!